Update: As of April 2020 the DEPKA has now been suspended and merged into the new Greek TEPAI cruising tax. Lucky for you, we have written a complete guide to paying your Greek TEPAI cruising tax online too. Good news is that it's actually quite easy when you know how and it can all be done online, so no more flitting between banks and the coastguard – get your paperwork in order now.
There is much debate and confusion about this on the forums. We struggled to find one source of information, with details of office location, what to bring and cost etc. So having successfully picked up our new DEPKA form in July 2018, I thought I would share the process for others to hopefully benefit. Top tips and process (as I see it) were as follows:
We picked up our Greek DEPKA from in Lefkada/Lefkas, which was extremely pain-free
The Port Office, also known as the Hellenic Coastguard in Lefkada are one and the same. They are situated right on the marina front and within walking distance to several banks. So you will have everything you need to get your new DEPKA form or add a stamp to your old one, with very little trouble (see pictures above for visual cues and address/lat-long below!).
You must have the following five items of paperwork with you:
Boat Insurance Policy
Boat Registration
Skipper's Licence
Ownership Document
Passport(s)
It also helps if you can take photocopies of all of the above – if possible
If you are able to take photocopies of all of this paperwork with you to the Port Office/Hellenic Coastguard, you will save them having to take copies and get through the process faster. Don't worry if you can't though, they will still do this for you, it just depends on the queue at the photocopying machine!
Go to the Port Office/Hellenic Coastguard
The location of this office is as follows – Hellenic Coastguard, 2 Dimitroy Golemi (street), Lefkada, 31100 or if you like specifics like me, here are the lat long: 38°49'58.4″N 20°42'36.9″E
I've included some pictures as well, so you know what the building looks like.
Note: Be careful not to confuse this office with the Customs Office or the Port Police, which is signposted on the roundabout as you cross the causeway into Lefkada, they will only send you walking to the above location!
The correct office is on the first floor
Go up the stairs to the first floor and the office is on the left at the top (pictured). All of the officials are really friendly, so just say "Yassas" and they will guide you from there!
Take your invoice to the bank and pay 50 Euro (+ 2 Euro commission)
Walk down the main marina strip, straight over the roundabout, until you see a church (as pictured) on your right. Turn left and you will see Alpha Bank. Pay your 50 Euros + 2 Euro bank commission and gain a receipt.
Go back to the Port Office/Hellenic Coastguard with your receipt and get your DEPKA!
Take the receipt back and get your new DEPKA form! This will last one year, but it is advised that you get it stamped BEFORE the expiry date, to avoid you having to go through all of the above again. If you go back in time for renewal, you will gain your stamp much quicker and avoid the extra cost.
Hope this helps folks. Do let me know if I have missed or miscommunicated anything.
All the best.
Out.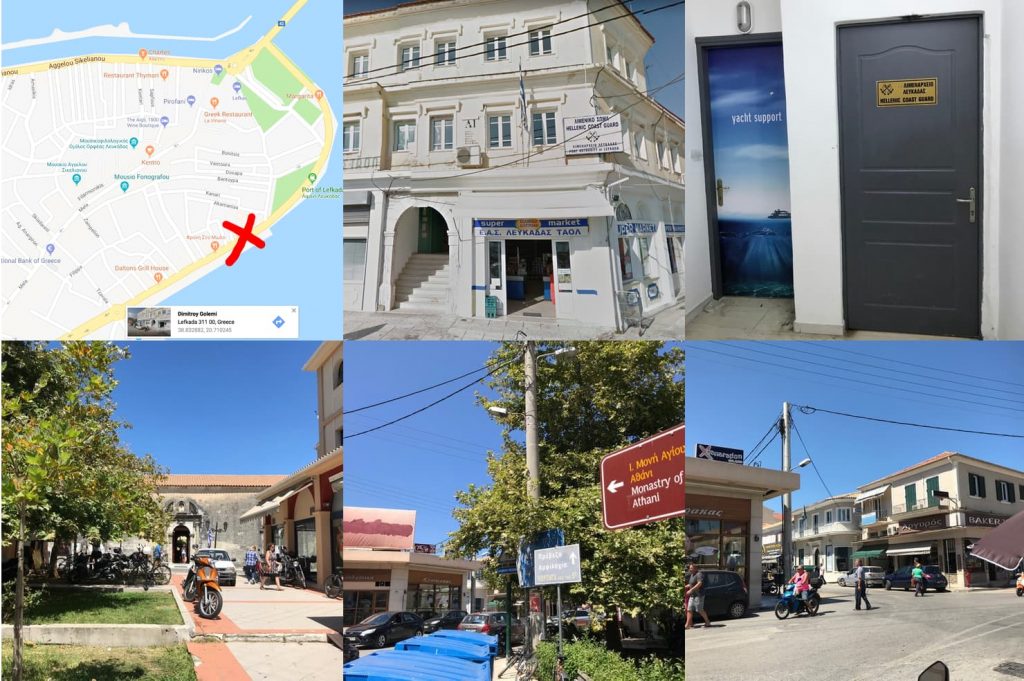 ---
Related Posts: