So you've taken the first big step and you've decided to buy a boat. Congratulations to you! We've put together some hints and tips to help inform your thinking. Follow our handy checklist and advice of things to look for when buying a boat and use our boat viewing scorecard to help you shortlist your perfect boat.
In this article:
---
Buying a boat
Buying a boat is daunting. My goodness… there are so many variables, gadgets and things to consider, not to mention price points.
We bought Caladh, our bluewater Victoria 34 sailboat, in 2018 and it still feels like yesterday. We were first-time buyers, looking for a boat that we could sail around the world, and whilst Kath had sailed most of her life, T really hadn't.
Neither of us had ever lived on or owned a yacht before, so it has been a steep learning curve, to say the least. So just in case you're new to this, here's the likely process you'll go through:
Choose your boat type and budget
Determine whether you'd like to buy new or used
Browse (hundreds!) of listings, on websites like Yacht World or work with a broker or attend a boat show
Narrow down your options and shortlist your favourites (check out our checklist below to help you)
Arrange to view your shortlist
Before you buy, conduct a sea trial and a survey
Negotiate and close the deal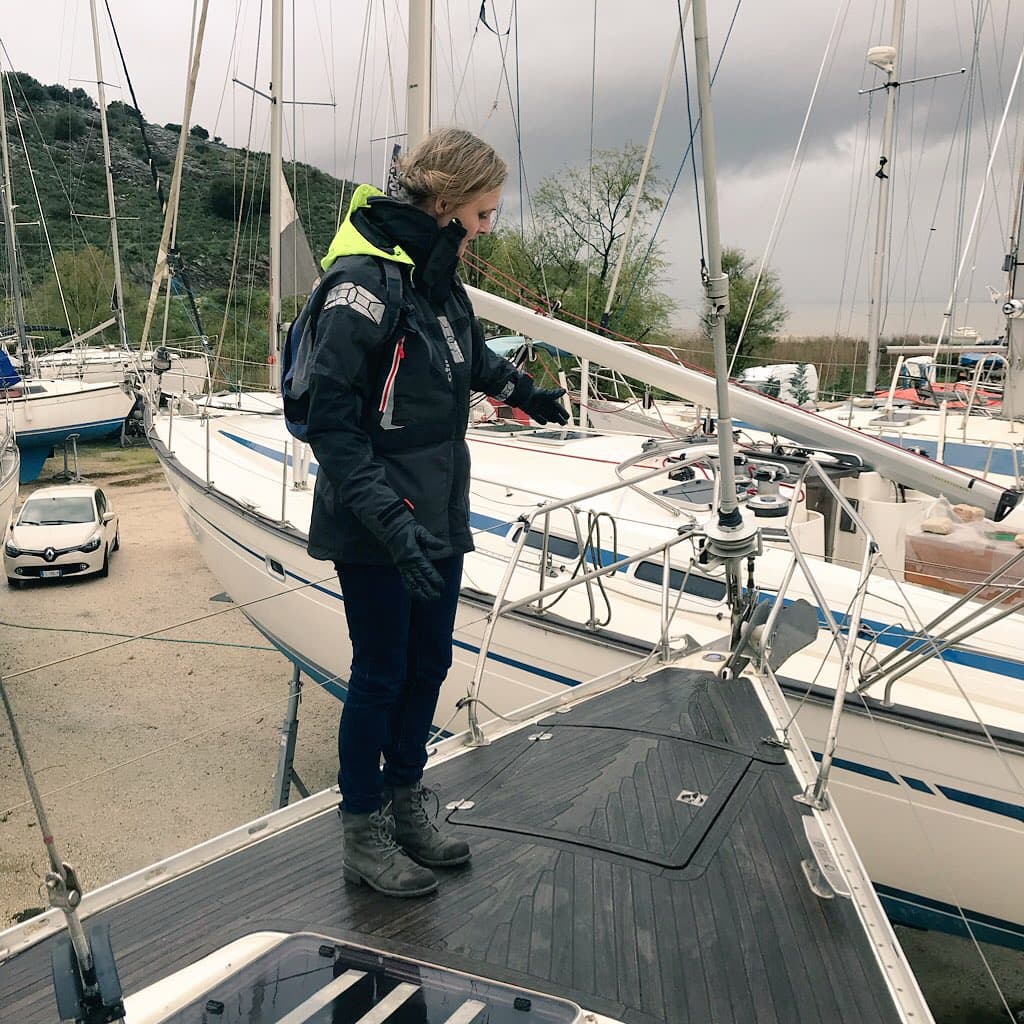 First-time buyers: things we wish we'd known
There are so many things we would do differently if we had our time again, so here's a few dos, don'ts and tips from us:
Boats are personal. What's important to one owner can be negligible to another. So focus on your own personal needs and don't get too bogged down in what other people think.
Think about what kind of sailing you plan to do now, and in the future. Do you plan to take the boat further afield? Will you be living on-board, coastal cruising, racing or crossing oceans?
Think about where you want to start your adventure. It's a big world out there, so do you need to limit yourself to a location or can you expand the search? As an example, the Panama Canal is reportedly a good place to pick up a tried and tested blue-water cruiser from someone who has decided against the Pacific crossing!
Get on as many boats as you can. Whether that's to sail them of just view, it'll help you build a picture of what's most important to you.
Do you need a boat you can comfortably sail with two crew or even solo? This was an important variable for us to establish early, as it affects the number of bunks needed, equipment, size, rig setup, self-steering and tacking gear etc.
Don't compromise too much on your essentials – there are thousands more boats out there than buyers, so stick to your guns.
Don't stretch yourself too far. Boats DRINK money. You can probably double your contingency, or even triple it if you want to do things comfortably (with rum)!
Spend a lot of time checking out the inner organs: Engine, Rig, Sails, Electrics, Keel, Rudder, Safety Equipment, Renewables… conduct your own survey as best you can. Leave no locker unopened!
Take pictures of everything.
Ask questions (see our suggested list of questions below)!
An ex yacht broker once told me, the best deals are when the buyer believes he could have paid slightly less, and the seller believes they could have achieved slightly more.
A boat is a depreciating asset. It will drink your money and eat your time. There are no two ways about it(!) So be realistic about the 'investment' (it's not an investment, it is a depreciating asset and ongoing cost for doing something you love).
The bigger the boat, the bigger the equipment, the bigger invoice (marinas and parts).
Do you really need that extra cabin? If the boat's not big enough for your parents/grandchildren/friends to visit and stay on, perhaps that's not a bad thing and maybe they can afford a hotel?
Are you looking to stretch your budget and take on a bit of a project, or do you want to go sailing now? Boat refits and upgrades take time and money, just be sure you know what you're letting yourself in for.
Finally… you'll probably think that leaving (and boat shopping) is the hardest thing, but once you leave you'll genuinely wonder what all the fuss was about.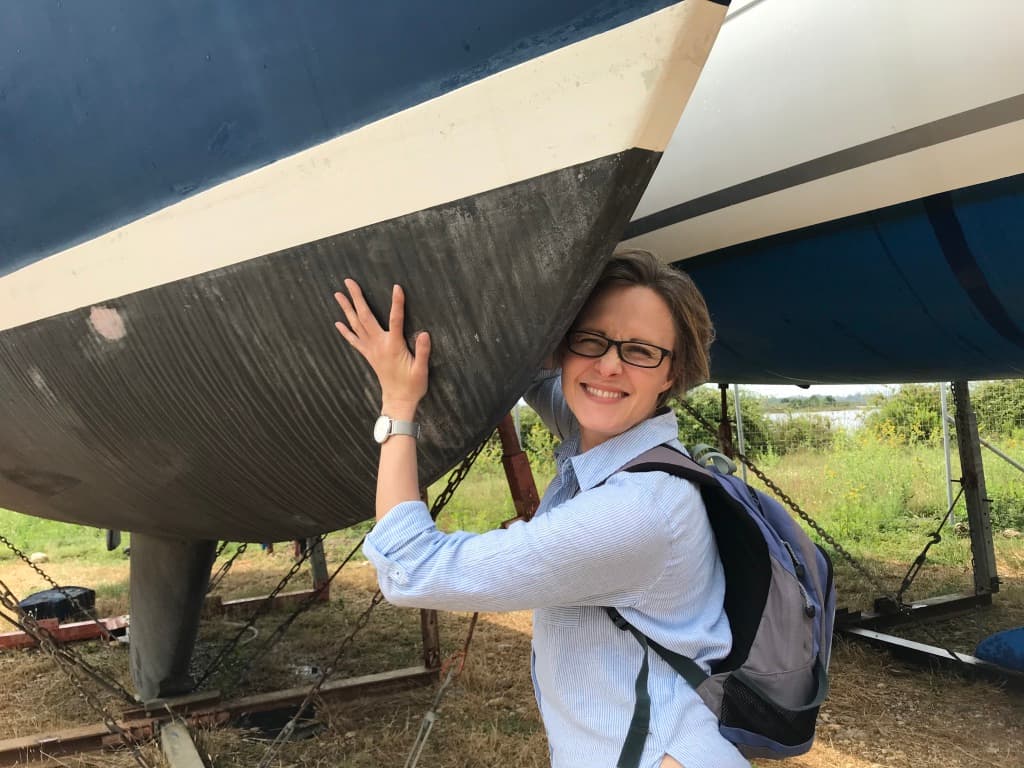 What to look for when buying a boat
It's important to narrow down your essential items right at the start. There might be some compromises along the way, especially if budget is a restraint, but balancing 'nice to have' items will be much easier if you know the non-negotiables upfront.
For us, it was important we weren't going to be limited by the boat. We wanted a sturdy girl! A strong blue-water cruiser, with medium/heavy displacement, reliable engine, good sail plan, renewable energy sources and comfortable living areas (as fulltime liveaboards).
Not being limited by the boat, also extended to the budget and gadgets. We knew that if we went for a boat with all the extra gadgets and gizmos, this would increase the likelihood of things breaking and therefore be more expensive to run and maintain in the long run.
So here are a few things to think about when narrowing down your essential items:
Bluewater cruiser or coastal cruiser?
Monohull or multihull?
A racer or a cruiser or a racer/cruiser or a cruiser/racer?
Older or newer?
How many cabins?
Do you want to spend more time in a marina or at anchor? (renewable energy sources, battery size, water tanks and ground tackle will be important)
Aft cockpit or centre cockpit?
Skeg-hung rudder?
Deck saloon or coach saloon?
Sloop, cutter or ketch rig?
Fully battened slab reef mainsail or in-mast furling?
Fin keel, wing keel or bilge keel?
32 foot, 45 foot or 50 foot? What size of boat is right for you??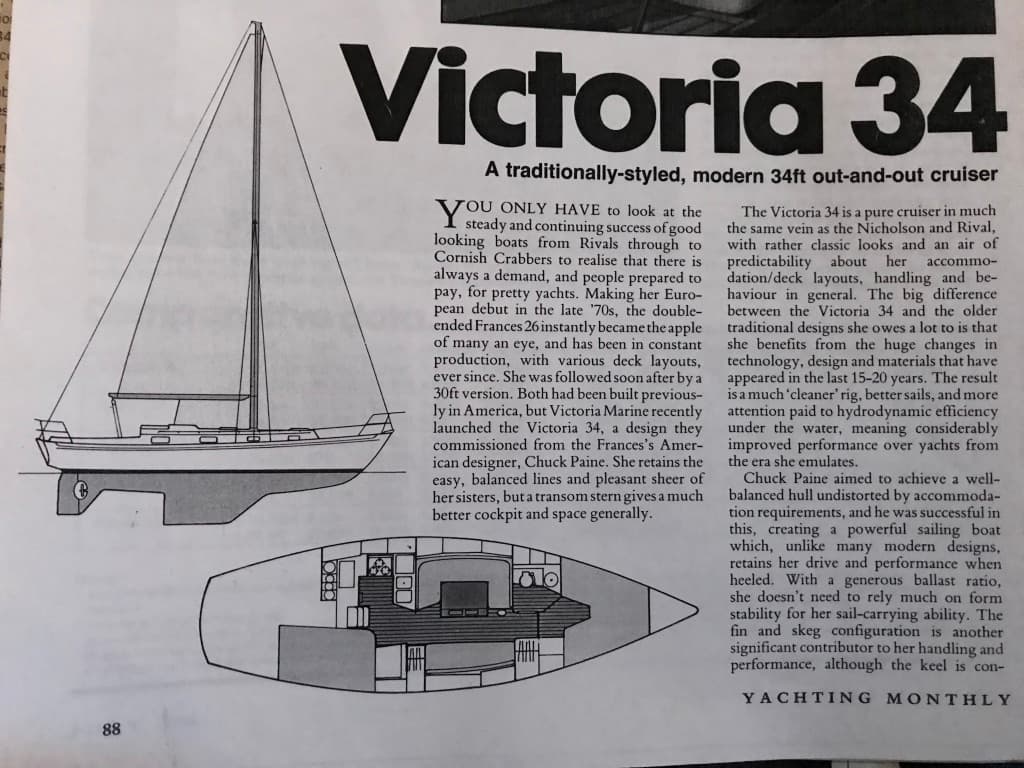 Questions to ask the seller/broker when buying a boat
How long the vendor has owned the boat and why are they selling?
When and how was the boat last regularly used?
How long ago were the photographs taken?
When was the last survey? Are any available from the last 10-years?
Is the boat ashore or afloat?
When was the last time the broker saw the boat (if via a broker)?
Is the seller the sole owner of the boat and free from any debt?
If possible, ask for an equipment list with dates, makes, model (if known).
Is there information about the maintenance history? You could ask for comments about the general condition.
How many hours has the engine been used for?
What is the annual cost of ownership?
Have there EVER been any issues with osmosis?
What paperwork is there available to prove ownership and VAT/tax paid status?
If the owner was keeping the boat, what are the next upgrades they would do?
Would the owner be prepared to do a sea-trial with you?
What do you like best about the boat? Least?
Have the water tanks or fuel tanks ever been replaced?
Has the boat had any groundings or collisions?
What equipment on the boat is presently not serviceable?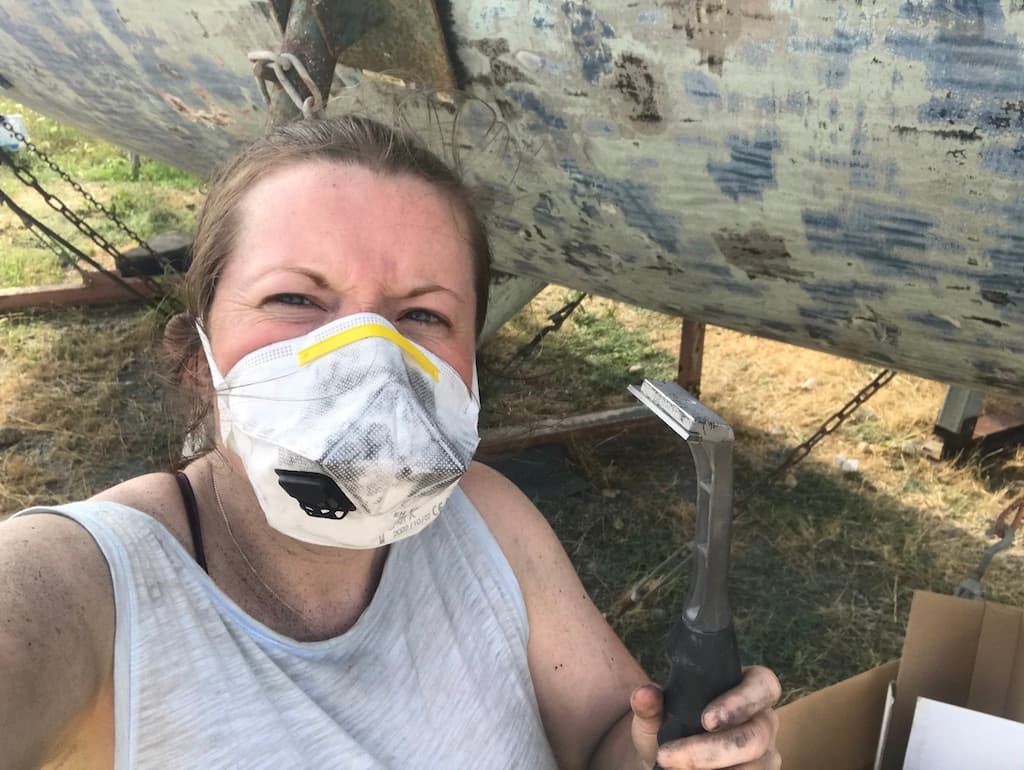 Boat-Buying Checklist
Download our boat-buying checklist and boat viewing scorecard to help pinpoint what's important to you. Set down your non-negotiables and then score boats you view to see which comes up top!
Video: Buying our perfect liveaboard sailing boat in Greece
Most of all good luck! Do let us know how you get on or if there is anything you'd add to this post. We love hearing from you and will do our best to reply.
If you like this post, why not check out more of our sailing videos on YouTube, or read more about what it is like to move onto a sailing boat.
Out.
---
Related Posts: