So this week we finally did it. We actually left! We left home to live on a boat. Writing this from sunny Preveza and reunited with Caladh and her growing list of boat jobs – we couldn't be happier! That said, our final week in Manchester was unbelievably busy and stressful as we tried to get two flats tenant-ready and, in the process, reduce our remaining worldly belongings and essential boat bits down to four pieces of inordinately expensive hold luggage and undoubtedly illegal carry-on bags. Phew! T even went as far as purchasing a Boots meal-deal to acquire a carrier bag to stash her extra illegal handbag in (worked a treat #travelhack).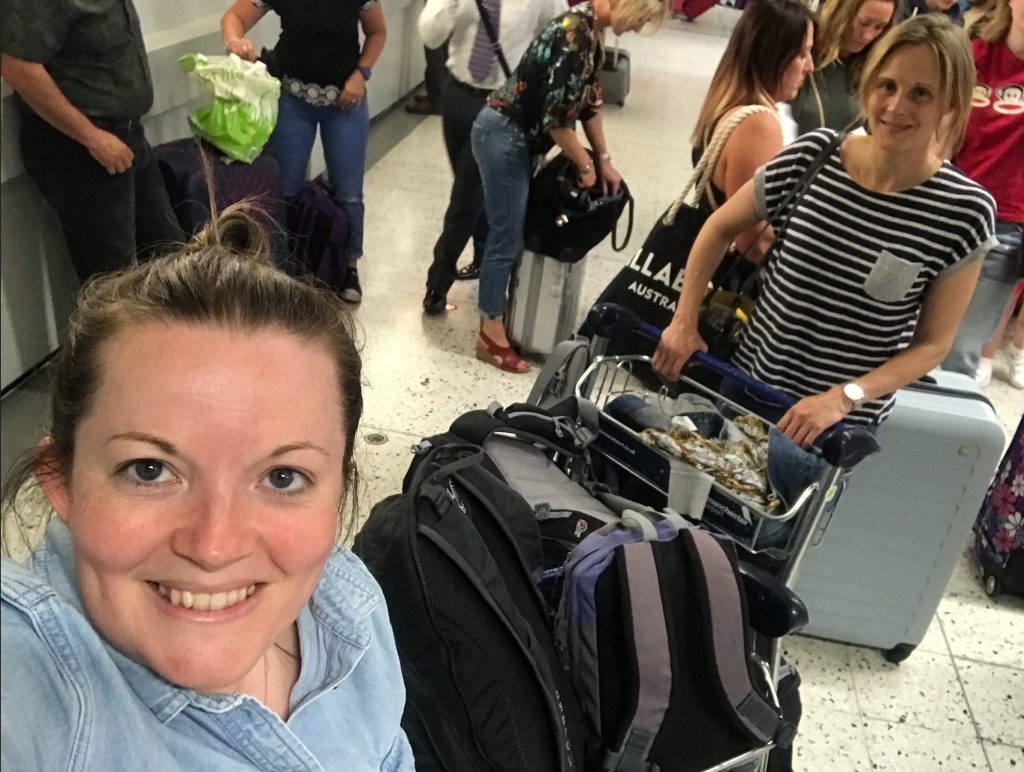 You might be wondering what "leaving" was actually like… to be honest, apart from the mad rush of getting ready and extra luggage, leaving was somewhat non-eventful. After all, we just got on a plane, like we have done a number of times. In fact, it would have been somewhat of an anti-climax if it weren't for the five cans of Brewdog IPA we rewarded ourselves with mid-flight, and our lovely Greek neighbour on the red wine who give us a napkin list of the following five top tips:
Beware of falling rocks on the beach that cause tourist-death (hard to argue with)
Visit the hidden beach on Lefkada (well and truly on the list)
Check out the faux traditional Greek wedding at the top of Lefkada hill at the end of July (wow… ok… maybe)
Read Sappo… (okay)
Avoid Greek men (done)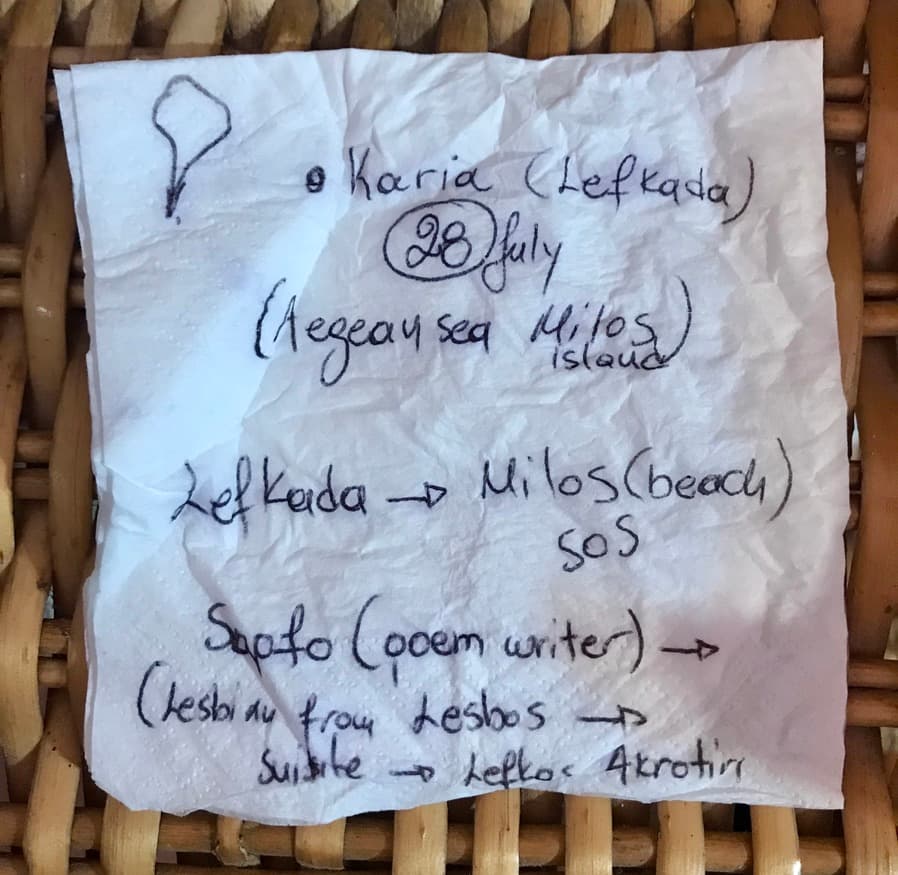 Although it was sad to leave, we have also reflected that it perhaps isn't as sad as you might think. We know we're going to see friends. We know we will keep in touch with the people we love and who love us. We know we can always come back. So the sadness isn't that big a part of it. What has begun to wash over us though, is the realisation that we have actually done it. Save a few essential jobs and a launch, Caladh is now our address, our transport, our office and above all, our home. As we're putting our belongings in their new places on the boat '#SparkJoy' style, figuring out our water and power supply, meeting new people and slowly learning very basic Greek – what we are discovering is our new life. And even though we aren't on the water yet, and might not be for a while, it's still brilliant to have got this far.

Otherwise, until next time, wish us luck and much love.
Out.
Log 0.0
Date – 9th July 2018
Wind – 163° NNE, 4kts, gusting 7kts
Position – 38°95'07.6″N 20°76'52.8″E
Miles – 0.0 (still in the boatyard!)
---
Related Posts: